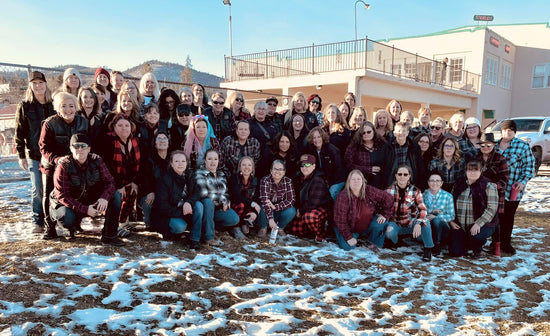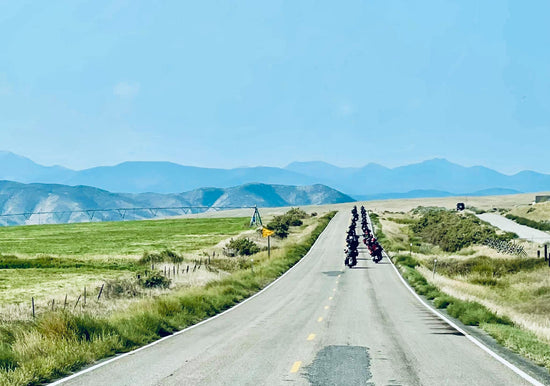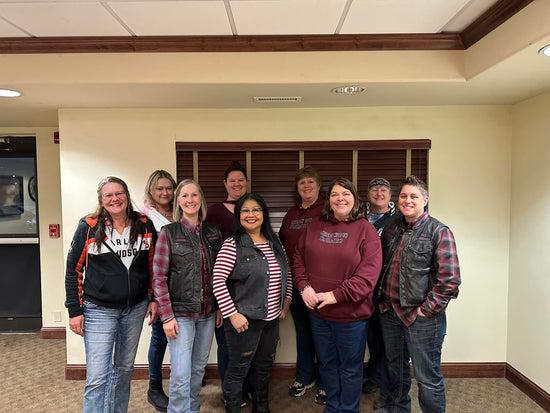 Our Journey
We've definitely come a long way from our roots in 2013. Get the lowdown on how TD started...and where we're headed.
WELCOME
A New Chapter
Join us in welcoming the ladies of our brand new chapter out of Sioux Falls, SD.
ALL ACCESS NEWSLETTER
April 2022
Check out the latest edition of our quarterly journal for April 2022.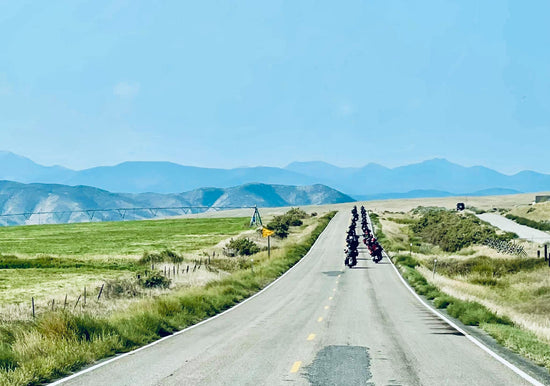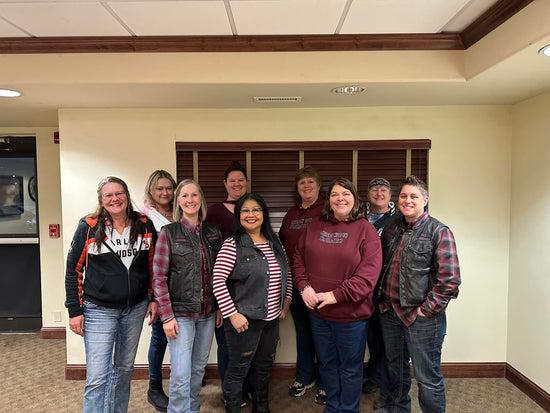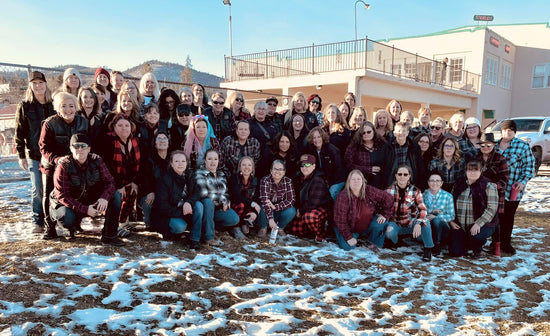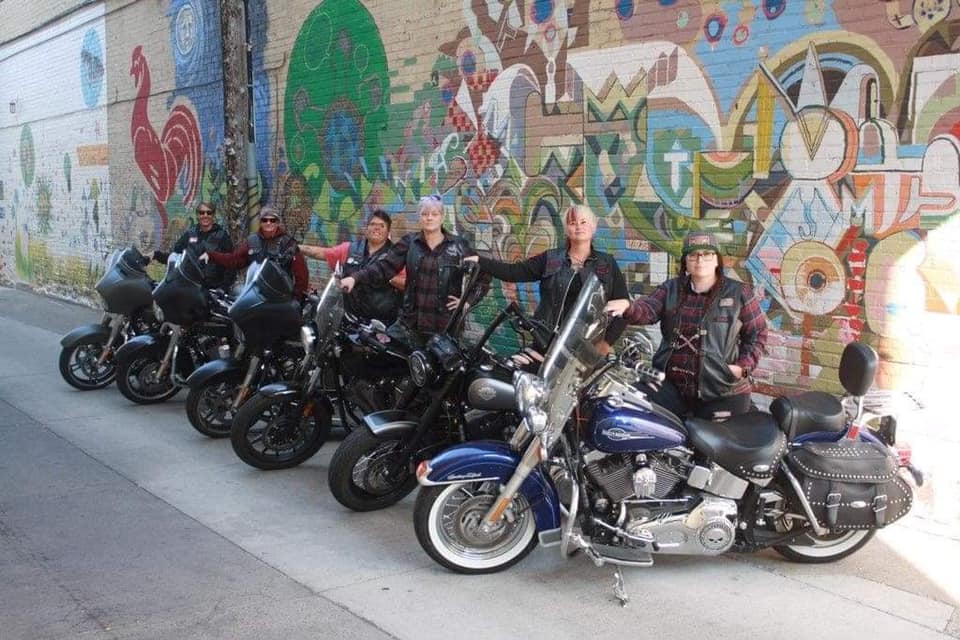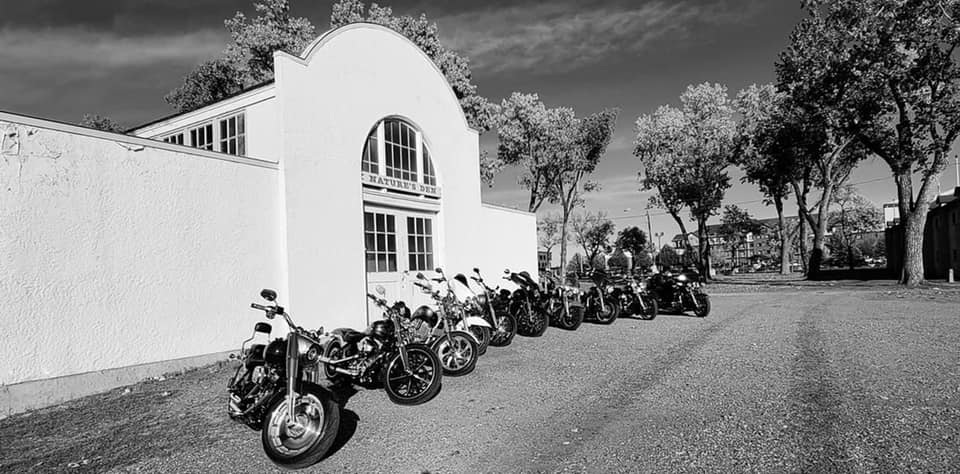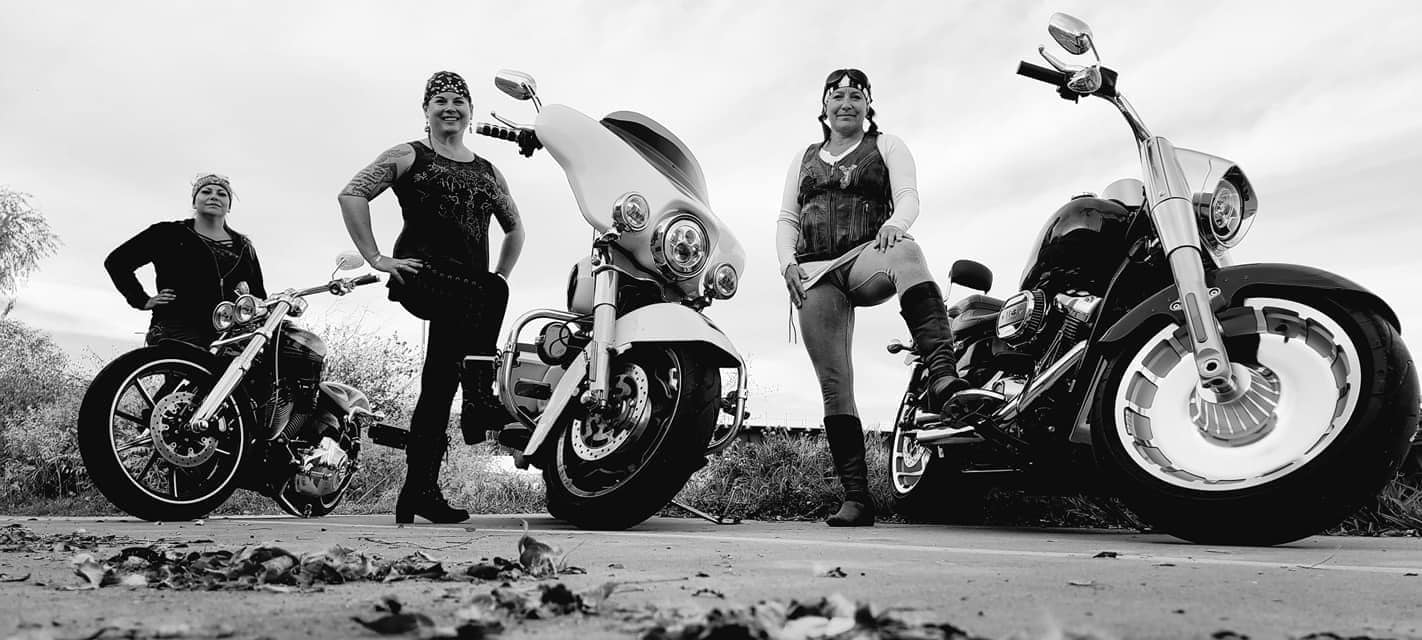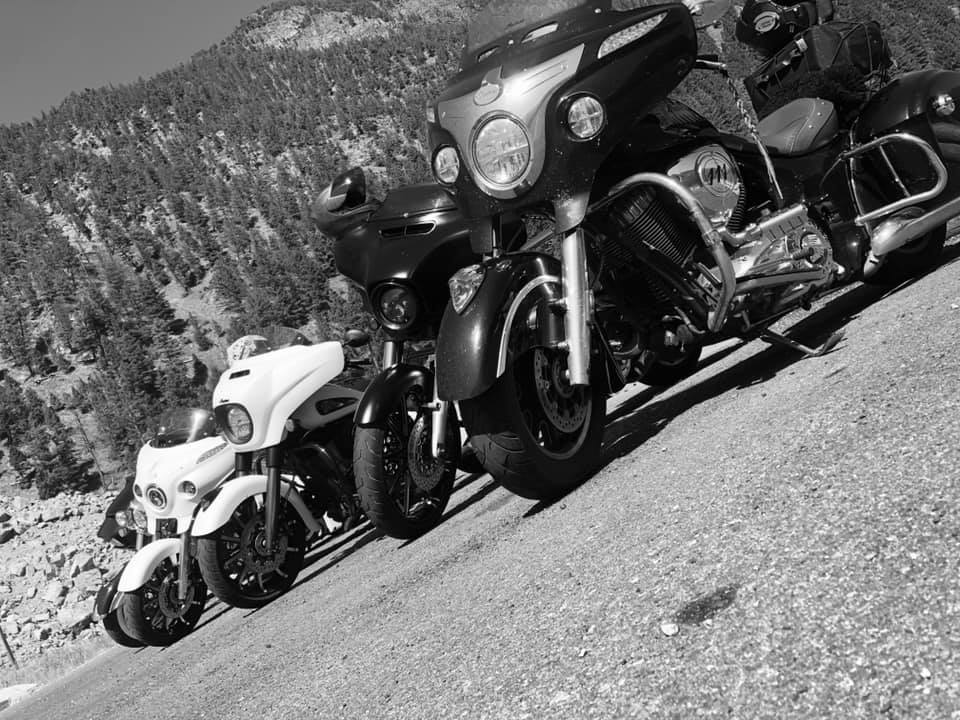 Women Empowering Women through the love of riding.
Tenacious Dames RC is a women only Motorcycle Riding Club based in Montana. The dream for our club is to be a way for women to find comraderie and empowerment through riding.

When you join up, you can expect endless riding partners and friends across the state. Our goal is to have a chapter in every major city in Montana (and beyond!).
Become a Member
The Tenacious Dames Turns 10!
Get ready for our 10th Birthday Celebration in Lewistown, MT. Come celebrate with us as you ALL know, we know how to throw a party!!
Event Details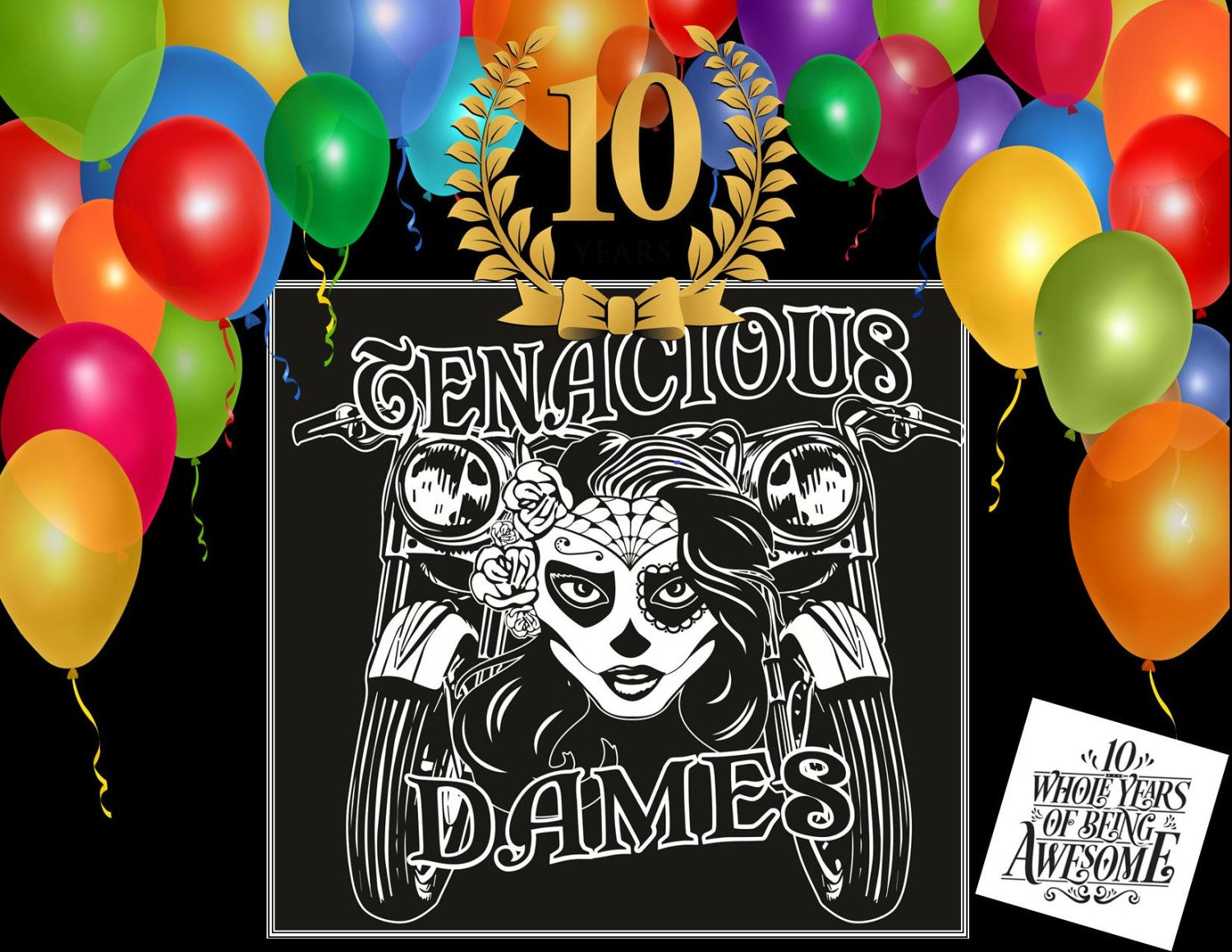 Word on the Road



I had ridden dirt bikes in my youth, growing up in the mountains, but it had been many years since I had been on a bike by myself. My husband rode and we had talked about getting bikes and exploring the country in our retirement, however, best laid plans...we divorced in 2010 and I found that since my kids were older, I needed something that was mine and mine alone! I purchased a Yamaha 650, took the motorcycle class and I was off! At the beginning, I rode with a female friend who also had a bike. Fortunately for her, but unfortunately for me, she got married and sold her bike, leaving me with no one to ride with. I asked a customer, who I know rode, if there were any female groups in town and he directed me to the Dames. I finally had people to ride with! Five years and four bikes later, I am the President of our local chapter. I now have approximately two hundred tenacious, wonderful women in Montana and Idaho that I can reach out to if I am in need! Or if I want someone to ride with! They have become my sisters and I am blessed to call them family!

Jenette (Cougar)
Life is about balances and juggling everyday decisions that affect that balance. To maintain a good balance you find the things that meet your needs and, if you are lucky, nourishes your soul at the same time. Sometimes it's another person, a job, reaching a goal and sometimes it's finding a group that can help keep that balance.

The Tenacious Dames is that group of like-minded women who share the love of riding and motorcycles and are often more like sisters than our own families. Having these sisters and participating in events and riding together nourishes the soul but the friendships are what keeps you balanced in a world that can throw you some pretty big twists and turns.

We each are following our own road in life and it was never promised to be free of potholes but this club helps navigate it all and provides a lot of fun, friendships and joy along the way.

Julie Trombley (Fossil), NITD/Secretary
My love of bikes and riding started when my dad rode when he came back from the Korean War, like many young men, he was looking for a brotherhood and the love of riding to enjoy life. In the early 1960s I came along and dad added a Sidecar to his bike and I got to enjoy the freedom with him. Fast forward 45 years, up till then I just been a passenger and enjoyed it and I never thought anything of it but then I had the opportunity to get my own bike 15 years ago, and I've been addicted ever since. But I was always wanting to enjoy that love of riding with other gals that were as crazy about it as I was. And that's how I got to talking to Mama Dame. She told me about the Tenacious Dames and how everyone enjoyed the camaraderie, friendship, and most of all riding and sisterhood. I'm quite a social person so I was really excited at the prospect of meeting like-minded women who had my passion. And from that day forward I've been a part of a large family of amazing ladies and I will have a lifetime of memories to enjoy and knowing that I have so many more to look forward to, and I can't wait to make those happen and join in and all these adventures for many many years to come. I love my sister Dames as they are my sisters, my True-wind sisters.

Alex North, Idaho President
At the beginning of this pandemic, I had a real issue with not being able to hug my new biker sisters I was meeting. So, I got the name Hugger and I feel it fits me to a T. I live in Heron, MT. I'm a postmaster of a small Post office in Heron. I'm going to be 48 this month. I have always had a love for riding. Growing up my dad had a Harley and I loved riding on the back and always dreamed about riding my own. I bought my first Harley-Davidson in June 2019. Call it a midlife crisis.
I met Alischia Greene Jackson on line in a woman riding group. She told me she was a sister to an all-women's riding club The Tenacious Dames RC and encouraged me to join the Kalispell chapter. So, I did in April of 2020.

In May Alischia and I decided to take a ride up to Kalispell and meet my chapter sisters. They decided to ride out to meet us in Thompson Falls MT and what a meeting that was. 13 lady riders came out to meet me. I have never felt so much love and support from other women before. I believe every one of them gave me a huge hug. We all rode back to Kalispell together it was my first-time riding in a large group. Holy smoke what a feeling!!! I will never forget that day.

I have done several rides this summer with my new sisters, even becoming close friends with most and a love and respect that I have never felt before and i hope to share it with other women who love to ride. I love being a Tenacious Dame.

Melissa (Hugger)